Landscape Installation & Enhancements
Turn Your Dreams Into Reality
When your ideas become a vision, we present options based on your budget and needs, exploring building materials, textures, and details. These are important decisions, and we are with you every step of the way to offer our insight and experience. After discussing project timing and scope, we present a final plan that will meet your goals, our standards, and will work for the identified space.
Once we've presented renderings or drawings for the plan you love, our construction crew takes your space from concept to creation. As with most things, the foundation is most important. We build a strong foundation for your dream space to last and thrive for years to come.
Our crew leaders have more than 15 years experience in the landscape industry and pride themselves on making your vision become a reality. We take care of all the scheduling details, permits, materials acquisition, and continue to work with you as we envision the space together throughout its creation.
When all construction is complete, we'll walk through your new outdoor living space, answering questions and enjoying the emerging landscape around you.
"I am extremely pleased with the brick walk that was laid blending old Chicago brick and new brick pavers."
Integrating stonework and plantings in new ways.
Hardscape design is an art form, one that we are passionate about at Tentinger Landscapes. But we take our hardscapes to another level, with a focus on design that integrates with the growing environment. Our goal is a blending of the built and the organic in a dynamic way that creates a synergy between the two – one where the result feels natural, seems to fit the environment – and sometimes even enhances it in a way not possible without the blending of the hard and soft.
When you want stonework and plantings to combine in unexpected and artistic new ways, discover Tentinger hardscapes.
"The work was finished in a timely manner, the workers were all professional and friendly, and the finished product is better than we could have imagined! I would recommend Tentinger to anyone looking for any type of landscaping services."
We enjoy challenging and large-scale projects!
Many special projects require the integration of stone, water, drainage, a variety of plantings or some unique combination of these elements. At Tentinger, we enjoy large-scale and/or unique projects that require a creative approach and an elegant solution. Take a look at some of our unusual projects below to discover how Tentinger Landscapes can provide you with a result you never imagined.
Signup for Our Newsletter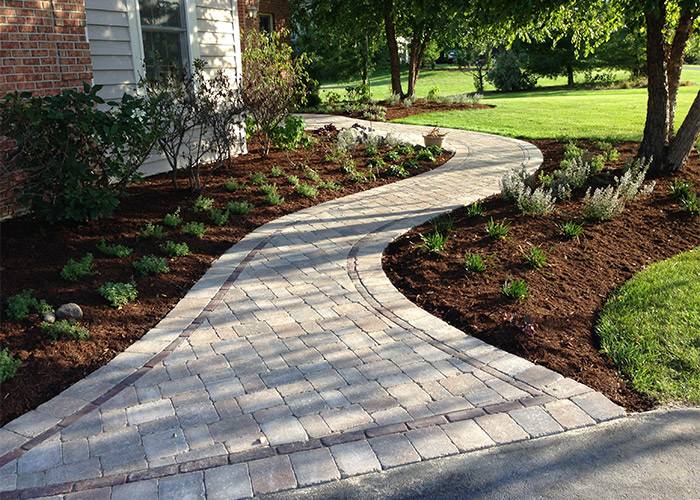 Why use Tentinger Landscapes?
Questions? Give us a call!
Contact our team to see if Tentinger Landscapes is the right fit for your home landscaping project.