Award Winning Landscaping
Residential Landscaping Serving St. Charles, Geneva, Batavia & the Fox Valley
Voted Best Landscaper 2 Years In A Row!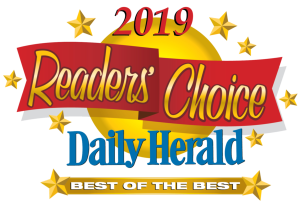 Unparalleled Outdoor Environments
Award-winning Landscape Design Build for Chicago's Western Suburbs
Tentinger Landscapes is a provider of outdoor landscape experiences that integrate in harmonious ways with the commercial, residential and municipal built environments they surround.
The design process is when your relationship with us begins. We take the ideas from our initial meeting back to our design team and begin investigating materials and plantings that we'd like to use for your project.
We will do everything in our power to earn your business and referrals.When things go good, its easy to provide good service, when things get challenging or unforeseen issues arise, you want to know the landscaper you hired has the experience and knowledge to find the right solutions, while still providing great customer service! That's what we strive to do.
Why use Tentinger Landscapes?
Signup for Our Newsletter
Questions? Give us a call!
Contact our team to see if we are the right fit for your home landscaping project.