Background:
After admiring
the natural beauty of ecosystems throughout the world, this customer found her favorite piece of earth in St. Charles, IL. She purchased an undeveloped plot of land and dreamed of creating a homestead that honored the existing landscape.
Challenge:
The customer's
journey began by building an elegant Tudor-influenced limestone house that highlights the untouched artistry of the Fox River basin. She then consulted with landscapers to extend her vision to the rest of the property – but found them all unwilling to integrate her design ideas within the natural landscape. Frustrated, the customer held onto her vision of blending the extension of her home and its outdoor spaces into the existing landscape using native plant species. Then she encountered the Tentinger Landscapes team by chance, when they were mowing her neighbor's lawn. She was thrilled to discover Tentinger's expertise includes the use of indigenous plants!
Solution:
Over the next two years, Tentinger Landscapes collaborated with the customer to preserve the trees and native species as much as possible. Tentinger recognized that many of the plants on the property no longer grow outside of area forest preserves, so the team worked to guarantee the safety of those species. The customer was thrilled with how the Tentinger designers and managers listened to her requests, and provided feedback to enhance her vision of the property. Tentinger designers used images the customer provided as inspiration, which helped to bring her vision to life.
Outcome:
Utilizing minimally
invasive methods, Tentinger Landscapes avoided clearing away complete swaths of land and focused on preserving the original, unique beauty of the property. Unlike the other landscaping companies that wanted to impose their style, the Tentinger team was able to achieve this customer's vision by working within the natural environment that was present on the property. The result is a stunning landscape, inspired by and emanating from nature.
"There is no challenge too big or too small for our team."
Signup for Our Newsletter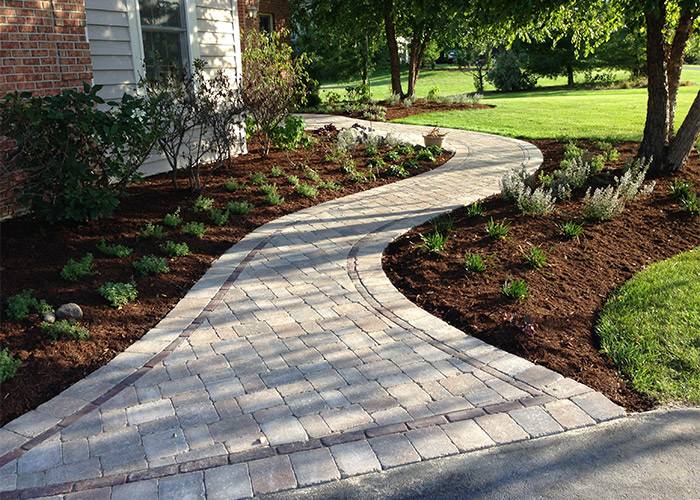 Why use Tentinger Landscapes?
Questions? Give us a call!
Contact our team to see if Tentinger Landscapes is the right fit for your home landscaping project.