Background:
These customers reside on a five-acre estate in St. Charles, Illinois, which they had always cared for themselves. But this was demanding work, and the customer simply became unable to keep up with it. Eventually, dense shrubbery and untrimmed foliage overtook the landscape, obscuring the gorgeous, châteauesque Grand Estate. Fortunately, the owners noticed a team from Tentinger Landscapes tending the impeccably appointed grounds surrounding a neighbor's home. Inspired by the results next door, the owners enlisted Tentinger, and our team of landscape artists rose to the occasion.
Challenge:
Tentinger was the first landscaping service that the owners had ever hired, and the difference, according to the customer, was "life changing." Large swaths of the land had become overgrown, making it both cumbersome and incredibly time consuming to prune. Tentinger was tasked with not only developing a long-term maintenance plan, but also with validating complementary services that enhanced the landscape design. The owners were both relieved and grateful to have the full breadth of Tentinger Landscape's capabilities available to take care of all landscape maintenance matters!
Solution:
By engaging Tentinger to fill all their landscaping needs, the owners saw their property transform from a wild and rustic terrain to a pastoral paradise, enhanced by the lush vegetation that had once eclipsed it. The result is akin to a fairy tale – a stunning château surrounded by enchanted flora.
Outcome:
Without sacrificing any of the beauty native to Northern Illinois, the Tentinger team created a wonderland that enhanced both the resplendent architecture of the estate, and preserved the indigenous landscape as well!
"There is no challenge too big or too small for our team."
Signup for Our Newsletter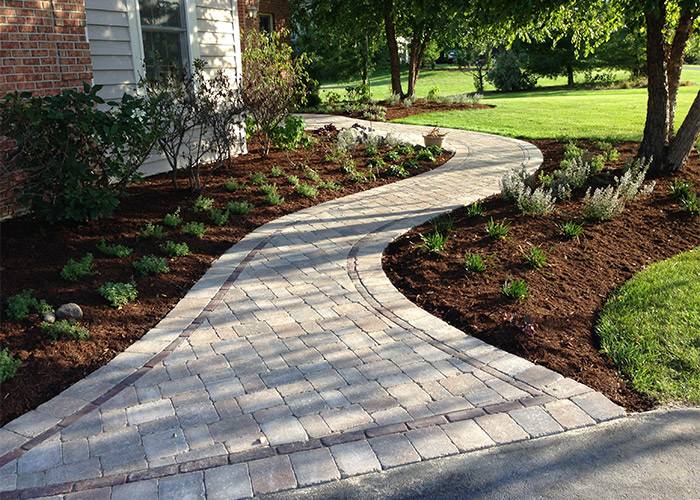 Why use Tentinger Landscapes?
Questions? Give us a call!
Contact our team to see if Tentinger Landscapes is the right fit for your home landscaping project.