Background:
Tentinger Landscapes had been referred by existing clients to this St. Charles / Campton Hills customer. A great home situated on a large lot, the backyard was the initial design canvas on this property. Initially a wide open expanse of backyard lawn, our team transformed it into the ultimate backyard oasis.
Challenge:
The client had desired several patio spaces in addition to a pool and firepit. A large, existing berm served as a drainage system, sweeping through the backyard. Our team was challenged with transforming the space while also adhering to neighborhood association setbacks and guidelines.
Solution:
Implementing all of the client's desired spaces relied on substantial design expertise and creativity. The design process started with identifying the most ideal flow and movement of people, then structuring the design plan around such. All of the spaces allow for intimacy and smaller groups, while also feeling connected to the entire backyard, a backyard capable of entertaining a rather massive amount of family and friends!
Outcome:
Our team was able to create multiple spaces including a breakfast patio, a large natural stone pool deck, firepit space, and pavilion patio complete with an outdoor kitchen and fireplace. This backyard is the ultimate hangout spot! Whether it's just the immediate family or a large party, the space becomes the perfect escape on a weekday evening or for a weekend party.
"There is no challenge too big or too small for our team."
Signup for Our Newsletter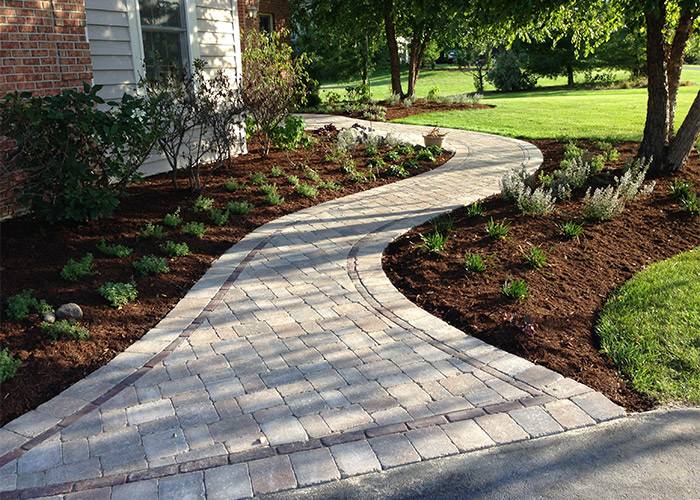 Why use Tentinger Landscapes?
Questions? Give us a call!
Contact our team to see if Tentinger Landscapes is the right fit for your home landscaping project.