Backyard Patio, Fire Pit & Grill
Background:
After recently completing a sunroom addition, these clients desired a patio complete with a firepit and grill island.
Challenge:
Several doors exiting the home to the proposed patio space were elevated and along different walls, and our design team was tasked with producing a contiguous, easy-to-access patio space. Additionally, a drainage swale ran through the center of the backyard, potentially limiting patio space.
Solution: Multiple levels of patio space were designed, including a raised patio flush with the master bedroom floor. The walls of this raised patio serve dual purpose, retaining on one side and as seating walls on the other. A curved bar and grill island compliments the circular shape of the lower patio and firepit, and branches of the canopy tree above serve to hold downlights for illumination.

Outcome: The natural stone materials chosen for this backyard patio, fire pit & grill could not be a more perfect match for the residence, complimenting all of the tones found in the masonry brick and siding. These natural materials will remain a timeless statement for many years to come.
"There is no challenge too big or too small for our team."
Signup for Our Newsletter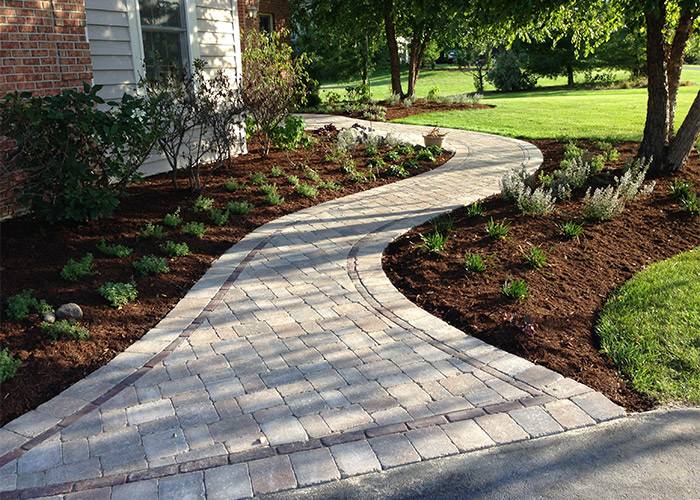 Why use Tentinger Landscapes?
Questions? Give us a call!
Contact our team to see if Tentinger Landscapes is the right fit for your home landscaping project.