Tentinger Landscapes is a provider of outdoor landscape experiences that integrate in harmonious ways with the commercial, residential and municipal built environments they surround.
Our team of professionals is dedicated to building a beautiful, functional environment around you.
People Are the Difference
Zack Tentinger is the founder and chief project manager of Tentinger Landscapes.
Born and raised in the Fox Valley, the groundwork [foundation] for Zack's passion was laid early. He began maintaining lawns for neighbors and family at the age of 10, and by the time he was in high school, Zack was running his own landscaping business with over 25 regular clients.
Zack graduated from Marmion Academy in Aurora before attending Purdue University. Earning a Bachelor of Science degree in Landscape Architecture and a minor in horticulture has enabled him to pursue his passion for landscape design and construction. Currently, he serves as the creative director of the team by managing projects, expanding client relations, and enjoying the fruits of his labor creating great spaces.
Josh Provost – Operations/Project Manager
Josh Provost brings more than 14 years of professional experience to Tentinger Lanscapes. As the Operations/Project Manager, he oversees all projects for the company. Josh has spent eight of his 14 years in management roles in landscaping, greenhouse and golf course industries. The breadth of his experience includes everything from residential homes to 250-plus-acre corporate plazas. He's SIMA certified in advanced snow management (Snow and Ice Management Association) and carries the OSHA 10-hour card.
What began as an after school and summer job in his youth soon grew into a passion for Josh. After graduating from Genoa-Kingston High School, he continued his education by earning two degrees from Kishwaukee College in landscape design and sports turf management. When he's not beautifying residential and corporate landscapes, he enjoys mountain biking, Motocross and Supercross, golfing and hiking.
Cindy Ver Vynck – Landscape Maintenance Manager
Cindy Ver Vynck is Landscape Maintenance Manager for Tentinger Landscapes. She is a skilled project manager who is highly experienced in plant knowledge and landscape design. Cindy attended Aurora Central Catholic High School and joined the army right after graduation. After her tenure in the army, she graduated with a degree in horticulture from College of DuPage. Cindy also has a certification in greenhouse management and holds a TreeKeeper certificate.
In her free time, she enjoys gardening, camping, going on bike rides and taking long walks.
Julie Howorth McCormick – Office Manager
Julie Howorth McCormick has more than 16 years of office management experience and is responsible for all of the administrative functions at Tentinger Landscapes. Julie earned a degree in applied sciences from College of DuPage, following her graduation from Aurora Central Catholic High School.
After spending years of her professional career in office management primarily at law firms, Julie is now surrounded by the science and beauty of landscaping, which nurtures her love of cultivating perennials. Julie's hobbies include traveling to warm destinations and enjoying time with her grandson.
Signup for Our Newsletter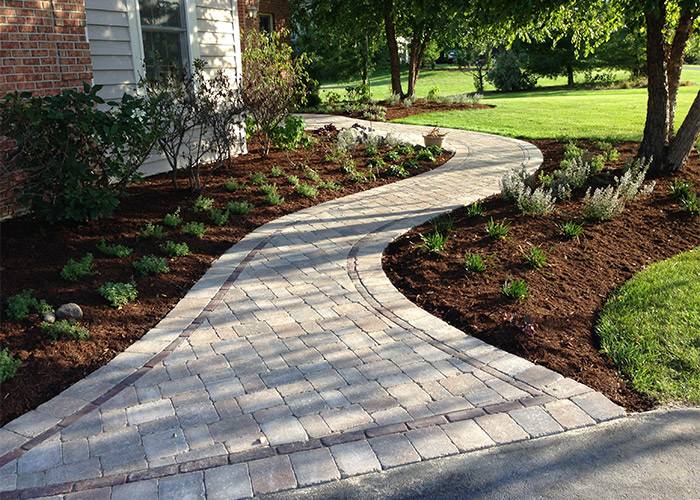 Why use Tentinger Landscapes?
Questions? Give us a call!
Contact our team to see if Tentinger Landscapes is the right fit for your home landscaping project.