AWARD WINNING LANDSCAPING
Our process begins with the first meeting.
All projects are unique. We ask the right questions: Will the space be used for entertaining, relaxing, playtime for the kids, or do you enjoy cooking? Will it be a place of low-maintenance respite and beauty? Is it a commercial landscape that should accent and enhance the architectural environment?
We give time and attention to craft a landscape plan that will reflect your lifestyle and preferences.
During our first meeting we'll imagine the outdoor space together, asking all sorts of questions that will elicit ideas from you that bounce off our ideas and experience to form the beginnings of a plan. Creating the perfect outdoor environment to meet your goals can only be achieved through the collaboration of your ideas and our expertise.
Let a Tentinger Landscape design transform your outdoor space into one you will truly enjoy.
The design process is when your relationship with us begins, and we are inspired — passionate really — to develop your dream. We take the ideas from our initial meeting back to our design team and begin investigating materials and plantings that we'd like to use for your project. It's a quick but necessary process to hone the initial concepts for a plan that will make the vision for your new landscape come alive.
"There is no challenge too big or too small for our team."
Once the ideas become a vision, we present options based on your budget and needs, exploring building materials, textures, and details. These are important decisions, and we are with you every step of the way to offer our insight and experience. Discussing project timing and scope, we present a final plan that will meet your goals, our standards, and will work for the identified space. Once we've presented renderings or drawings for the plan you love, our construction crew takes your space from concept to creation.
The plan is approved. The vision is set. It's time to start construction.
As with most things, the foundation is most important. We build a strong foundation for your dream space to last and thrive for years to come. Our crew leaders have more than 15 years experience in the landscape industry and pride themselves on making your vision become a reality. We take care of all the scheduling details, permits, materials acquisition, and continue to work with you as we envision the space together throughout its creation. Once construction is complete, we'll walk through your new outdoor living space, answering questions and enjoying the emerging landscape around you.
Maintaining a Dynamic Space
Once done, it's time to enjoy your new outdoor space! However, a landscape is a constantly evolving environment. Your outdoor living spaces require attention, and we make sure that your lawn, hardscape, or plant material provides you with constant beauty.
Whether a new space constructed by our team or an existing landscape, our experienced crews care for your property and protect your investment with appropriate and professional maintenance.
Weekly lawn mowing and plant care are just some of the many services we offer with a custom plan tailored for your landscape's personality. Our knowledgeable client representatives and crews help your landscape continuously improve and reach its full potential over time, ensuring the beauty and longevity of your landscape design!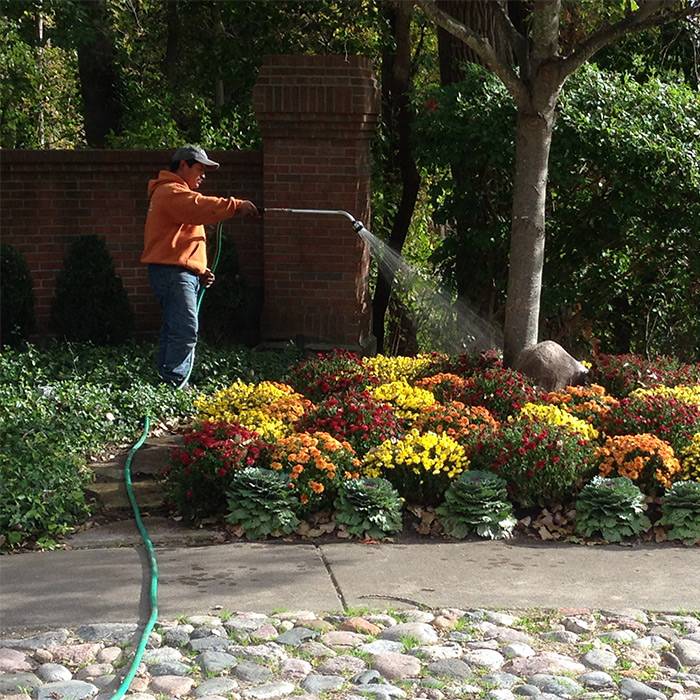 Outdoor Living Spaces
Patios, Walkways, and Driveways
Retaining & Seating Walls
Outdoor Grills & Kitchens
Fire pits & Fireplaces
Outdoor Living Spaces
Pergolas and Trellises
Gardens & Plantings
Entranceway Gardens
Backyard Gardens
Privacy Plantings
Special Feature Gardens
Container Gardens
Ponds & Water Features
Maintenance, Plant Removal and Landscape Care
New Lawns & Turf Renovations
Tree & Perennial Planting
Groundcovers
Excavation & Transplanting
Drainage
Annuals & Bulb Planting
Signup for Our Newsletter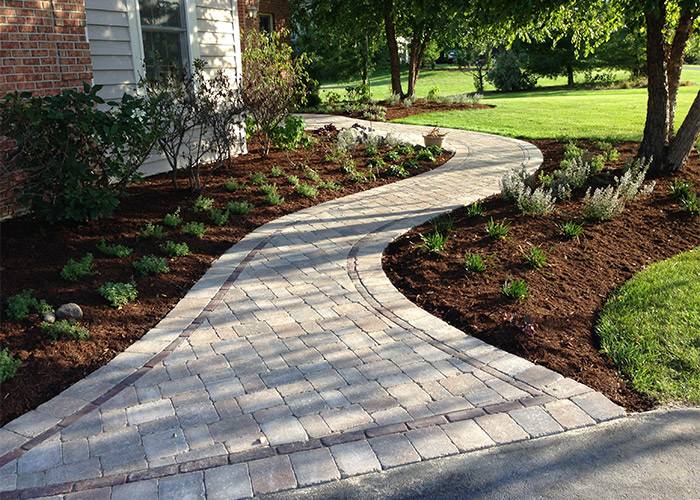 Why use Tentinger Landscapes?
Questions? Give us a call!
Contact our team to see if Tentinger Landscapes is the right fit for your home landscaping project.